Digital Speedo
After the problems with the mechanical speedo (in 2005) I decided to build an electronic one. I used an Atmel AVR ATTINY2313 processor and based the software on some example code published in EDN.
<![if !vml]>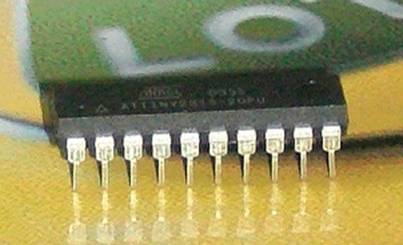 <![endif]>
Atmel ATTINY2313
The ECM in my S4 generates 4000 pulses/km, and with this information I computed the calibration constants to convert the measured time between two pulses from the ECM into kmh. Checked it using a GPS and it works perfectly.
This is the first prototype being tested
<![if !vml]>
<![endif]>
I also built one with a different, larger LCD (below). In the end, I used a blue LCD and put the new speedometer at the location of the digital clock
<![if !vml]>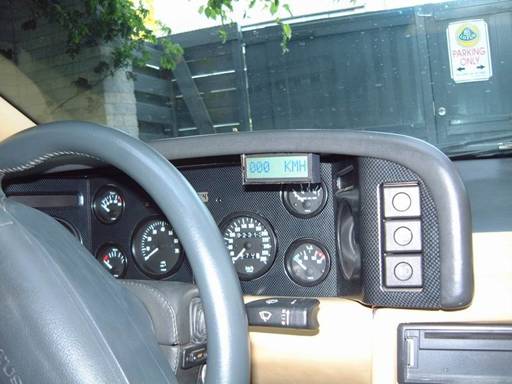 <![endif]>
After the mechanical speedo broke down the second time (a hot day again), I replaced the digital clock in the dash with a 2 line blue-white LCD that shows both the digital speed and the distance traveled. The following four pictures show the installation and the result.
<![if !vml]>
<![endif]><![if !vml]>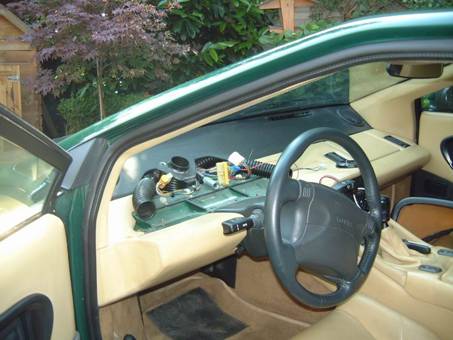 <![endif]>
<![if !vml]>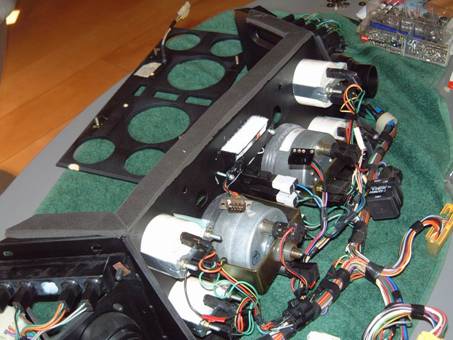 <![endif]><![if !vml]>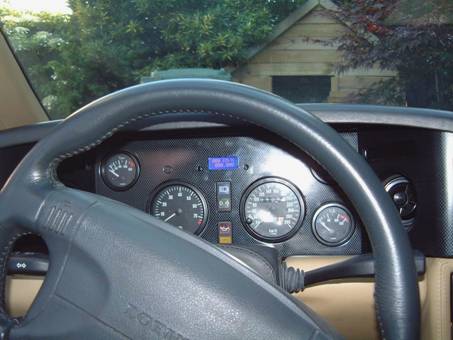 <![endif]>
<![if !vml]>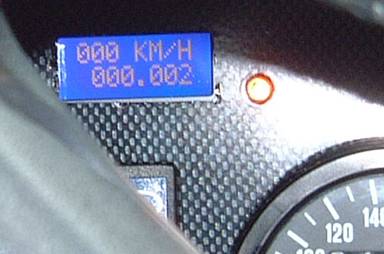 <![endif]><![if !vml]>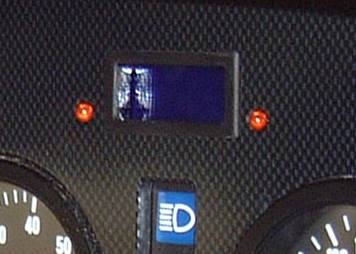 <![endif]>
LCD speedo without frame.                                                 LCD speedo with frame installed